How molecular motors work – insights from the machinist's toolbox
Thursday, February 2nd at 7:00 pm
The Nobel prize in Chemistry for 2016 was awarded to Jean Pierre Sauvage, Sir James Fraser Stoddart, and Bernard (Ben) Feringa for their contributions to the design and synthesis of molecular machines. While this field is still in its infancy there is tremendous potential of molecular machines to revolutionize technologies we use in our everyday lives. How do molecular machines provide insights into the mechanisms by which molecular motors, including biological motors function? The ability to "tinker" with separate components of molecular machines allows asking, and answering, specific questions about mechanism, particularly with regard to light-driven vs. chemistry driven molecular machines is very interesting. In this lecture, Dr. Dean Astumian will use dramatic full dome visualizations to show examples of molecular machines and their basic workings. This program is in partnership with the Maine Science Festival.
Dean Astumian received his Ph.D. from the University of Texas at Arlington, where he was named a distinguished alumnus in 2000. Following staff positions at NIH and NIST he moved to the University of Chicago as Assistant then Associate Professor, and then as Full Professor to the University of Maine. He is a fellow of the American Physical Society (APS) and of the American Association for the Advancement of Science (AAAS). He was awarded the Galvani Prize of the Bio-electrochemical Society, a Humboldt Prize in 2009, and the Feynman Prize in 2011. His research focus is on kinetic mechanisms and thermodynamics of molecular motors.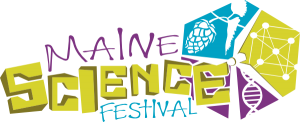 The Science Lecture Series at Emera Astronomy Center will take place the first Thursdays of each month and is a partnership project with the Maine Science Festival and will feature research from a variety of science disciplines from around our state and use the digital planetarium to visualize these discoveries in a new dramatic and immersive way.
Tickets for planetarium programs are $6 for Adults, $5 for UMaine Students/Veterans/Senior Citizens, and $4 for children under 12. Click here to view our calendar.
Tickets may be purchased online, by phone at 207.581.1341, or at our ticket box office prior to the show.