Virtual Astronomy Experiences
Versant Power Astronomy Center has innovated new ways to help you and your class explore the universe via distance learning.  We are eager to work with you and your class, camp, family or private group and bring astronomy to you in an interactive way. 
Virtual Astronomy Experiences are presented live by Shawn Laatsch, Director of Versant Power Astronomy Center & Jordan Planetarium. All experiences include an interactive presentation followed by a question and answer period with a total duration of around 45-50 minutes.  Please contact us if you would like us to tailor something special for your group.
Presentations are $175.00 per class/group (maximum of 50 participants) and payment may be made by check or credit card. 
Setting up your virtual astronomy experience:
Email us at planetarium@maine.edu or call 207-581-1341 to request a date and time
Select an experience from our list of options
Invite us to join your Zoom, Google Chat/Meet, Skype, or Webex networking app and we'll run the virtual astronomy experience presentation from our screen.
*Versant Power Astronomy Center can also provide a Zoom invitation for you if preferred.
---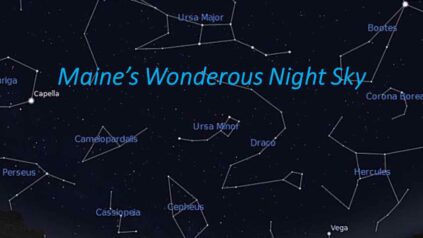 Maine's Wondrous Night Sky
A tour of the current night sky featuring stars, constellations, and planets visible here in our state.  Find out why Maine is an exceptional place to see the stars.  A fun experience for anyone interested in our night sky!  Grade level K -12, and public
---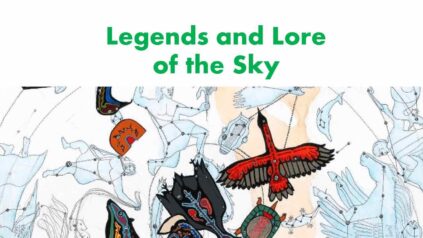 Legends and Lore of the Sky
The Great Bear and its long tail, Leo the Lion and Hercules the Hero, Perseus and Andromeda, Orion and the Scorpius – explore the legends and stories of the constellations in the night sky.  Learn how a variety of cultures have viewed the sky and why these stories still inspire us today.   Grade level 1-5
---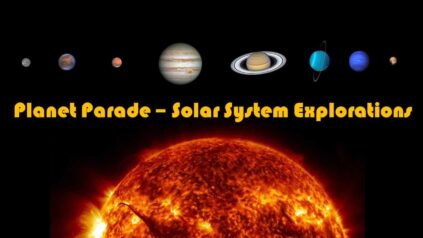 Planet Parade - Solar System Explorations
Take a virtual trip through our solar system and explore each of the planets along with their moons, the Sun, asteroids and comets.   Learn how the fascinating history of spacecraft missions have helped us understand our place in space and hear about exciting missions planned for the future.   Grade level 1-8
---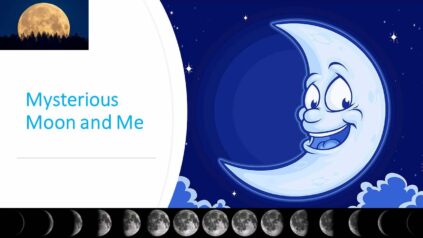 Mysterious Moon and Me
Why does the Moon appear to change its shape?  Why can we see the Moon sometimes in the daytime?  This experience looks at the Moon, its phases, human exploration and some fun legends. Learn why the Moon is so important for life as we know it here on Earth.  Grade level 2-6
---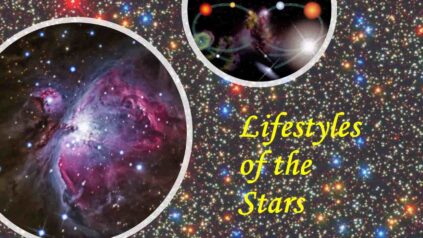 Lifestyles of the Stars
Red giants, white dwarfs, the Sun, black holes, and more.  How do stars shine?  Why are they different colors and sizes?  How are stars born, and how do they die?  Find out in this program that explores life cycles of stars in detail.  Grade level 4 and up
---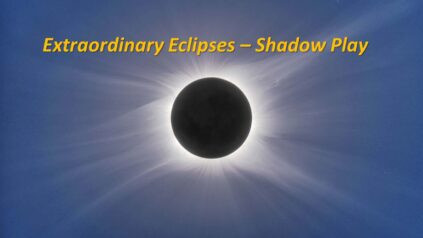 Extraordinary Eclipses - Shadow Play
One of nature's most spectacular sights is a total solar eclipse!  Explore the conditions for solar and lunar eclipses, scientific discoveries made possible by these stunning alignments, along with how and when to see them.  The experience includes in-depth information on the 2024 Total Solar Eclipse visible here in Maine.  Grade level 3 and up
---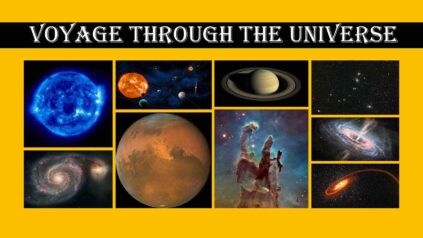 Voyage through the Universe
Discover the size and scale of our cosmos and the unique objects it holds! Travel to our local planets, visit other star systems, explore nebulae, our Milky Way galaxy, and visit the farthest edge of the Universe. A journey through time and space that facilitates deeper understanding our place in space!  Grade level 6 and up
---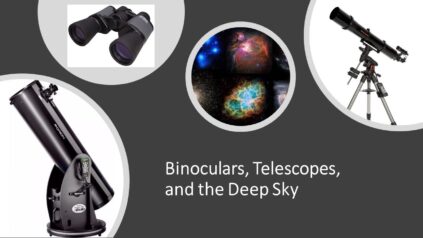 Binoculars, Telescopes, and the Deep Sky
Do you want to take your stargazing to the next level?  This experience will introduce you to the tools of binoculars and telescopes for taking a closer look at the sky.  Learn how telescopes work, decide which tool is best for your observing style, and find your way to many awe-inspiring deep sky objects.   Grade level 5 and up
---
Donations help secure the future of the Jordan Planetarium and observatory here at the University of Maine. They assist in acquiring new programming, keeping our technology up to date, and providing numerous astronomy and science opportunities for students of all ages and the general public.