Potential Cancer Cures Leveraging 3D Tissue Engineering and Bone Marrow Models
Thursday, October 5 at 7:00 pm
Join us as we explore new ways to develop 3D models of cancer and bone marrow cells. Experience how fluorescent imaging of cells and biomaterials can bring biomedical research to life. Fly through confocal microscopy images of 3D silk scaffolds supporting bone marrow adipose tissue and cancer cells. Get a better sense of how cells look and act in 3D. Learn about the types of relationships cells have in the bone marrow and how researchers are leveraging these to design new ways of stopping cancer growth.
Dr. Michaela Reagan is a Faculty Scientist at the Maine Medical Center Research Institute, an Assistant Professor at the Tufts Sackler School of Graduate Biomedical Sciences, and a Graduate Faculty Member at U. Maine in the GSBSE program. She obtained her BS in Engineering from Harvey Mudd College and her PhD in Biomedical Engineering from Tufts University. Dr. Reagan performed her post-doctoral fellowship research at the Dana-Farber Cancer Institute/Harvard Medical School. Dr. Reagan runs the Bioengineering Core at MMCRI and her research group is focused on developing better 3D in vitro models of cancer in the bone, designing nanomedicine to target bone cancers, and elucidating the biological mechanisms behind the interactions of bone cells and tumor cells. Her goal is to make novel discoveries that lead to new therapies that stop cancer disease progression.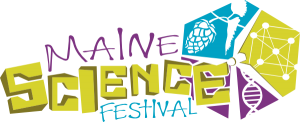 The Science Lecture Series at Emera Astronomy Center will take place the first Thursdays of each month and is a partnership project with the Maine Science Festival and will feature research from a variety of science disciplines from around our state and use the digital planetarium to visualize these discoveries in a new dramatic and immersive way.
Tickets for planetarium programs are $6 for Adults, $5 for UMaine Students/Veterans/Senior Citizens, and $4 for children under 12. Click here to view our calendar.
Tickets may be purchased online, by phone at 207.581.1341, or at our ticket box office prior to the show.