Dr. Seth Campbell
Eyes on the Arctic: Global Connections to the Icy North
Thursday, November 11 at 7:00 pm
Whether you know it or not, the Arctic impacts nearly every living creature across the planet. This vast web of icy mountains, glaciers, tundra, oceans, and ecosystems each play a vital role in global Earth system processes. Dr. Seth Campbell will tell this tale through his eyes as a past participant on over two dozen expeditions into the icy North. This includes such stories as climbing to the summit of the highest peak in North America and as Director of the nationally renowned Juneau Icefield Research Program.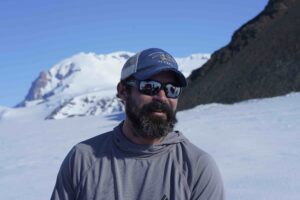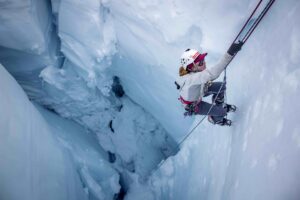 Dr. Seth Campbell is an Assistant Professor of glaciology at the University of Maine Climate Change Institute and School of Earth & Climate Sciences.  He is Director of the longest operating Polar field research and training program in North America, the Juneau Icefield Research Program (JIRP).  Seth also holds an intermittent research geophysicist role with the U.S. Army Cold Regions Research & Engineering Laboratory where he works on occasional Polar projects of national interest.  Seth has participated in over 60 research expeditions across the planet focused on quantifying Polar environmental change and relating those changes to human impacts.  At UMaine and JIRP, Seth focuses on building Earth and planetary science research collaborations while also inspiring the next generation of Polar scientists, engineers, educators, and others who are interested in the natural world.
| | |
| --- | --- |
| | |
The Science Lecture Series at Versant Power Astronomy Center will take place on the second Thursday of each month and is a partnership project with the Maine Science Festival and will feature research from a variety of science disciplines from around our state and use the digital planetarium to visualize these discoveries in a new dramatic and immersive way.
Tickets for planetarium programs are $7 for Adults, $6 for UMaine Students/Veterans/Senior Citizens, and $5 for children under 12. Click here to view our calendar.
Tickets are available online at http://astro.umaine.edu, by calling 581-1341, or at the box office.