A Walk Among Giants: Building the Largest Galaxies in the Universe!
Thursday, September 1 at 7:00 pm

Dr. Elizabeth McGrath will kick off our new Science Lecture Series here at the planetarium with her presentation on galaxies and how these objects help us understand the universe we live in.  She serves as the Clare Boothe Luce Assistant Professor of Physics and Astronomy at Colby College.  Dr. McGrath did her Ph. D. at the University of Hawaii focusing on the formation and evolution of massive galaxies and active galactic nuclei in the early universe.  She is a leader in the CANDELS survey on the Hubble Space Telescope and helping define the science goals for the planned Thirty Meter Telescope on Mauna Kea in Hawaii.
Dr. McGrath's presentation will explore how the study of very massive galaxies is helping us understand key astrophysical questions about our universe.  Looking at how matter and radiation interact during energetic events such as star formation, galaxy collisions, and the formation of supermassive black holes help answer these questions, and the next generation of telescopes will help in our observation and understanding of the origins of the universe.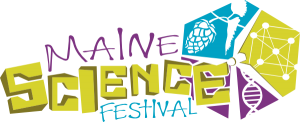 The Science Lecture Series at Emera Astronomy Center will take place the first Thursdays of each month and is a partnership project with the Maine Science Festival and will feature research from a variety of science disciplines from around our state and use the digital planetarium to visualize these discoveries in a new dramatic and immersive way.
Tickets for planetarium programs are $6 for Adults, $5 for UMaine Students/Veterans/Senior Citizens, and $4 for children under 12. Click here to view our calendar.
Tickets may be purchased online, by phone at 207.581.1341, or at our ticket box office prior to the show.