Hypersonic Inflatable Aerodynamic Decelerator and Rusty Old Bridges
Thursday, March 1 at 7:00 pm
What does the deceleration of spacecraft and the condition of our roadway bridges have in common?  While engineering of course!  Explore the University of Maine's contributions to the Hypersonic Inflatable Aerodynamic Decelerator (HIAD), a NASA-developed device ideal for landing spacecraft on planets with thin atmospheres such as Mars. Take a look at a four-year collaboration with NASA which has aided NASA in optimize its design. Closer to home, Maine has about 2,500 bridges longer than 20 feet, of which about 30% are nearing the end of their original design life.  While still able to carry traffic loads, these bridges often do not meet current strength requirements, and are candidates for expensive retrofit or replacement. See how engineering can be used to test capacity using sophisticated mathematical models of behavior, allowing the state to preserve older bridges without sacrificing safety and saving Maine taxpayers money. In addition to the details of these two projects, the presentation will address the integration of research and education as well as impacts on Maine and Maine students.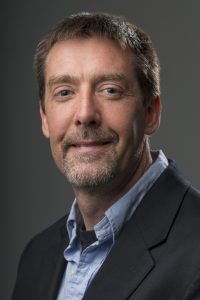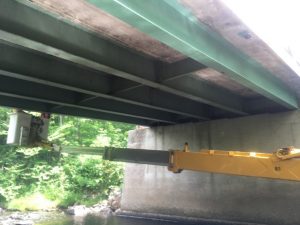 Dr. Bill Davids is the John C. Bridge Professor and Department Chair of Civil and Environmental Engineering at the University of Maine, where he has been on the faculty since 1998. He holds a Ph.D. in Civil Engineering from the University of Washington and B.S. and M.S. degrees in Civil Engineering from the University of Maine. He gained four years of bridge design experience with Sverdrup Corporation in Seattle, WA prior to entering academia, and is a registered professional engineer in the State of Maine. Bill has conducted and directed research on topics in bridge engineering, inflatable structures and the mechanics of solid and engineered wood. This research has encompassed both experimental work and the development of problem-specific numerical analysis techniques. To date, he has authored or co-authored over 100 publications, including more than 50 articles in peer-reviewed journals, and he co-holds two patents. Bill has also developed specialized finite-element software packages for the analysis of concrete slab bridges, pavements, and inflatable fabric arches and beams. He teaches courses in structural design, structural analysis, and numerical methods. When not working, Bill is generally with his wife and daughters – preferably on skis, a bike, snowshoes, or just up at camp with lots of tools and a project.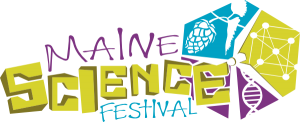 The Science Lecture Series at Emera Astronomy Center will take place the first Thursdays of each month and is a partnership project with the Maine Science Festival and will feature research from a variety of science disciplines from around our state and use the digital planetarium to visualize these discoveries in a new dramatic and immersive way.
Tickets for planetarium programs are $6 for Adults, $5 for UMaine Students/Veterans/Senior Citizens, and $4 for children under 12. Click here to view our calendar.
Tickets are available online at http://astro.umaine.edu, by calling 581-1341, or at the box office.