The Science of Wellness:  Why Your Doctor Continues to Insist You Sleep, Exercise, and Be Well
Thursday, February 1 at 7:00 pm
Sleep and exercise are vital parts of what allows us to function and thrive. We rely on sleep to generate growth, form new memories, and promote healing.  Exercise promotes strength, muscle development, balance and makes us feel good. Without these, our productivity suffers, our immunity wanes, and our minds dull.  Join us as we explore how sleep and exercise achieve these things and why they are so important.  We will be looking at the physiology of sleep and exercise, focusing on the sleep cycle, the effects of cortisol and endorphins on various organ systems, and how these organ systems work together to promote wellness.
Dr. Nicole Rausch is a third year family medicine resident physician at EMMC Family Medicine Center and Residency. She completed her Bachelors of Science in Biology at the College of Charleston and medical school at Lincoln Memorial University DeBusk College of Osteopathic Medicine. She intends to practice full spectrum rural medicine with an emphasis on women's health, integrative medicine and osteopathic manipulation.  When she isn't working, you can find her exploring Maine's great outdoors or curled up with her knitting, a good book, and good company.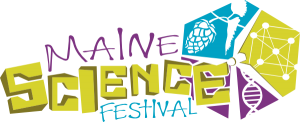 The Science Lecture Series at Emera Astronomy Center will take place the first Thursdays of each month and is a partnership project with the Maine Science Festival and will feature research from a variety of science disciplines from around our state and use the digital planetarium to visualize these discoveries in a new dramatic and immersive way.
Tickets for planetarium programs are $6 for Adults, $5 for UMaine Students/Veterans/Senior Citizens, and $4 for children under 12. Click here to view our calendar.
Tickets may be purchased online, by phone at 207.581.1341, or at our ticket box office prior to the show.