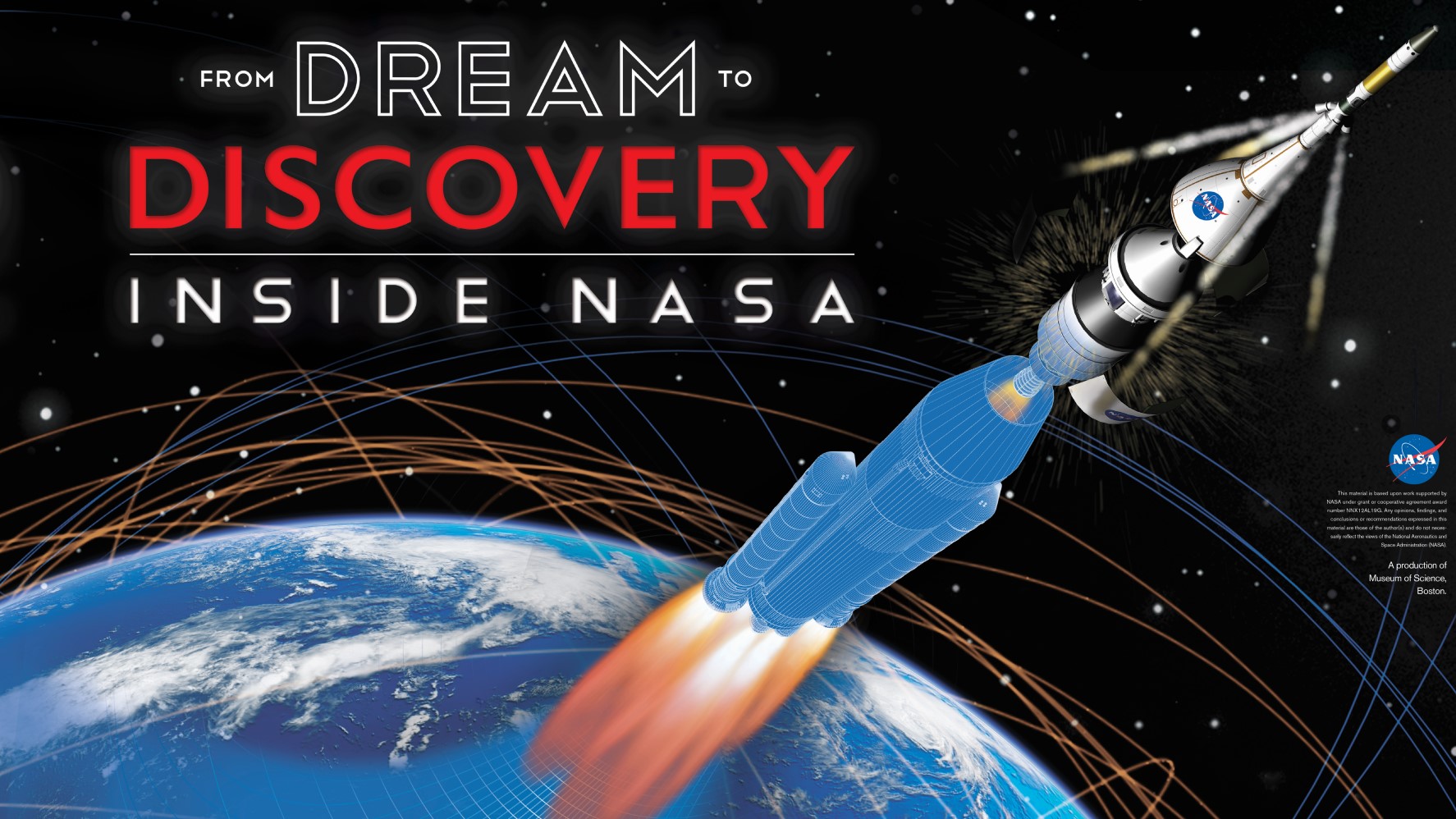 From Dream to Discovery
Join NASA's engineers as they design, test, and launch today's hottest missions into space. Witness the enormity of the new James Webb Space Telescope, the intensity of Goddard Space Flight Center's testing facilities, and the excitement of the New Horizons mission to Pluto. From blueprint to blastoff, experience how robotic space flight is pushing the frontiers of human exploration to the very edges of the universe!
Watch the trailer here!